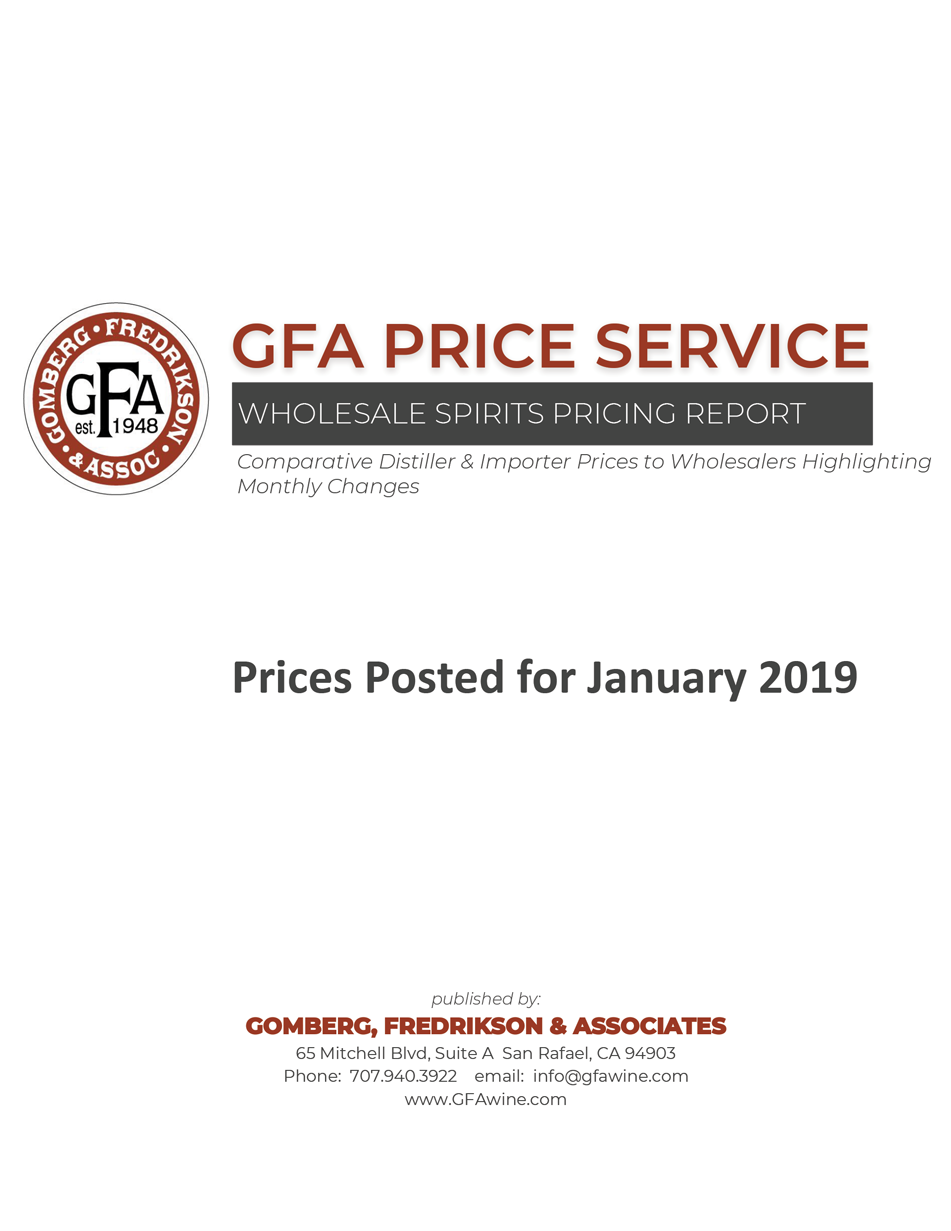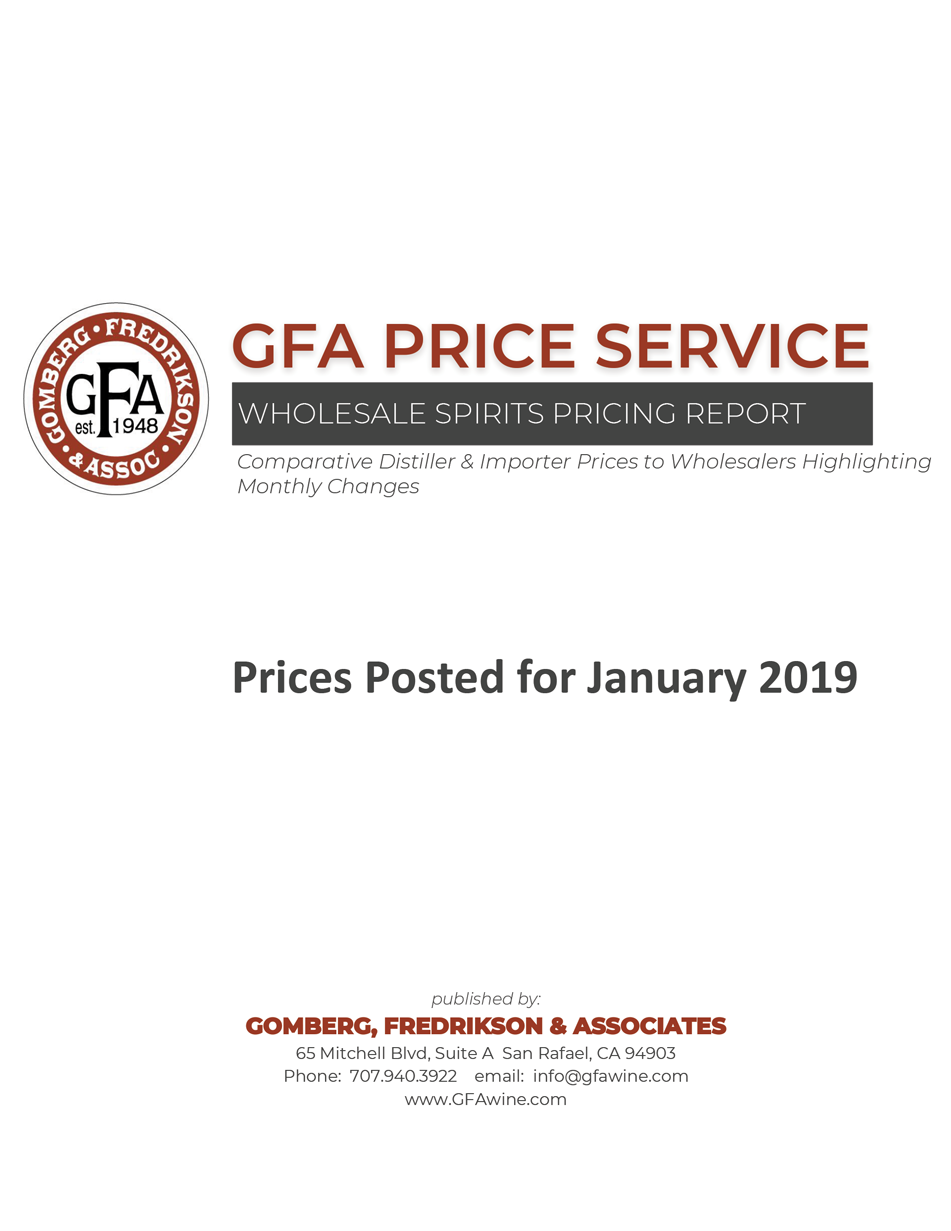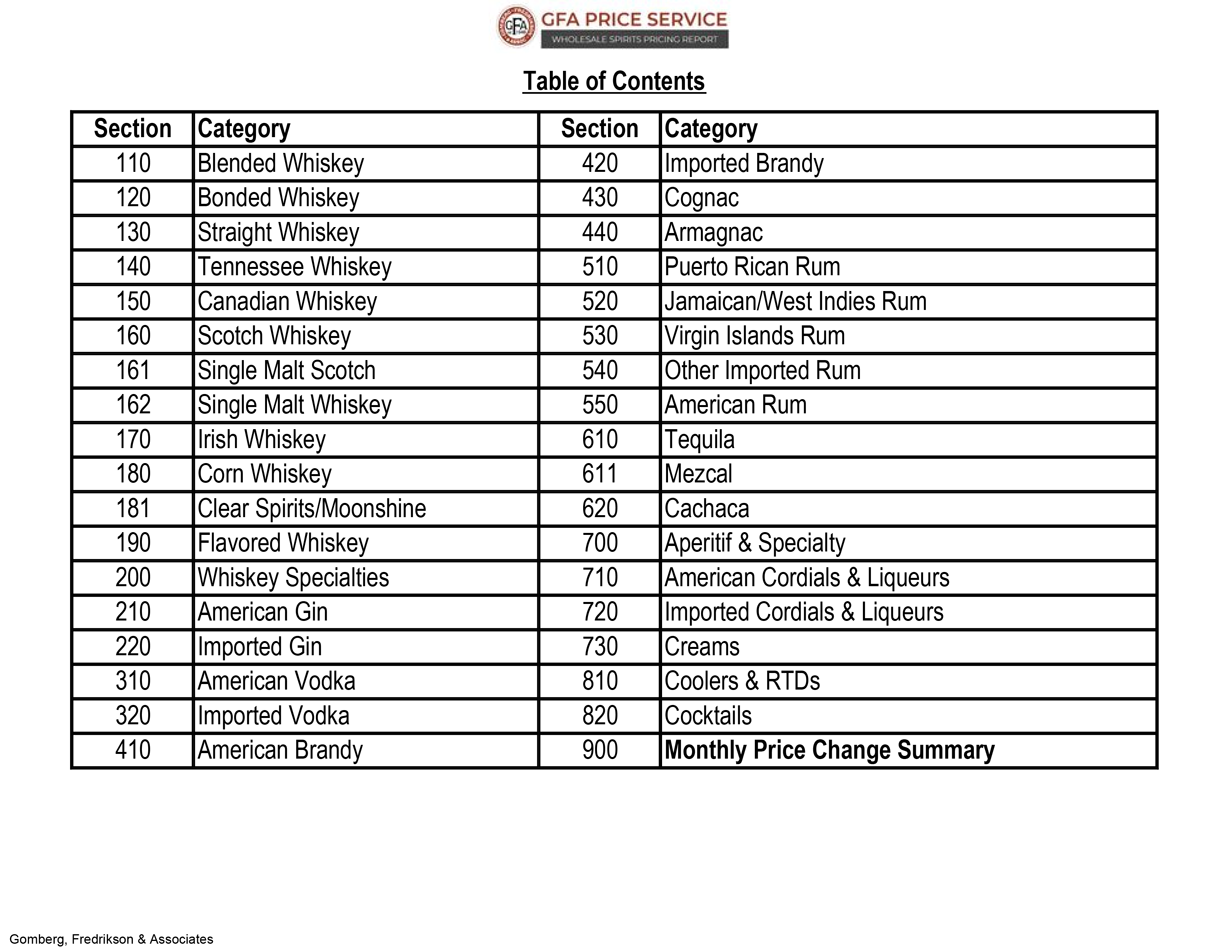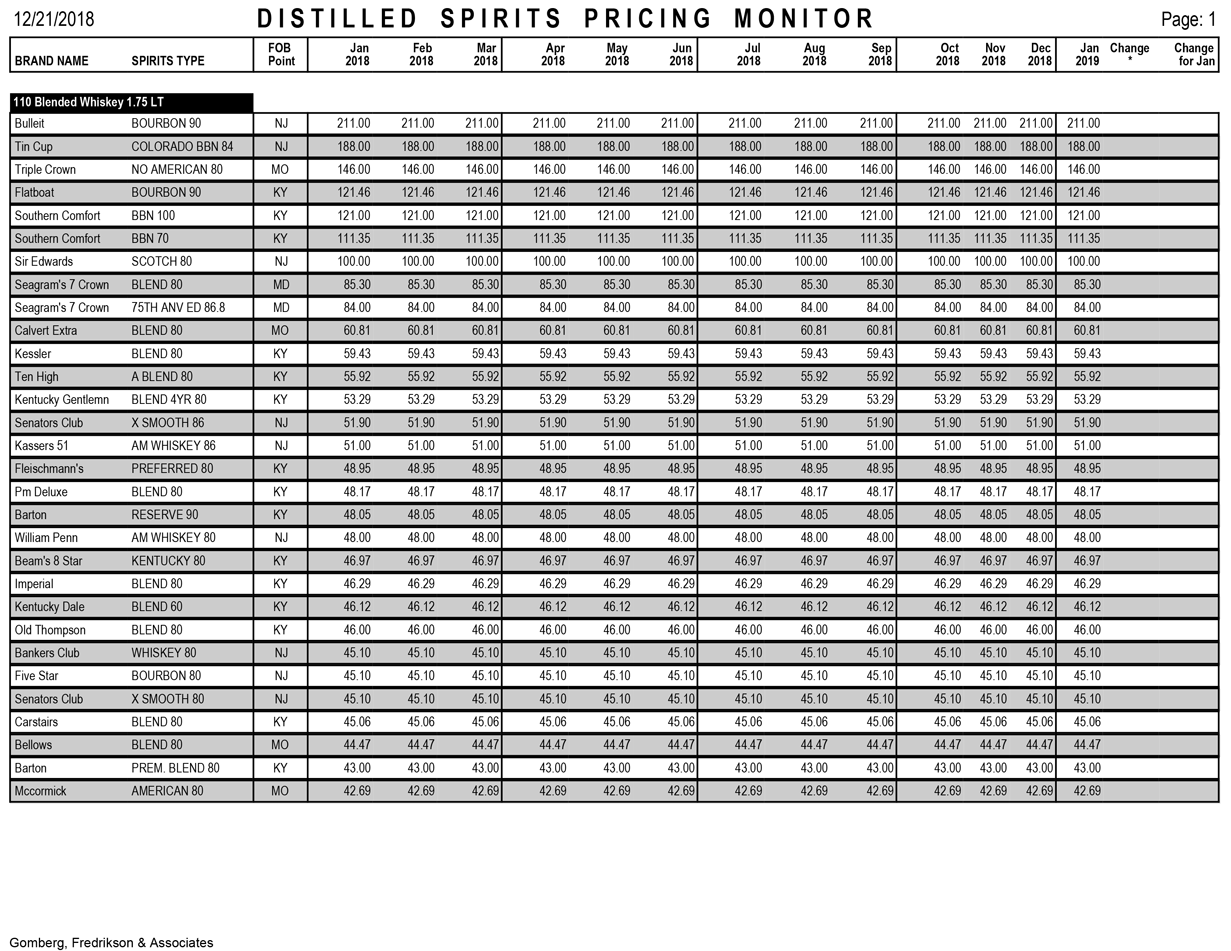 Manage your Spirits brand price positioning decisions more effectively with the GFA Price Service. Published before new prices go into effect on the first day of the month, the GFA Price Service - Spirits enables marketers to keep up with and respond quickly to the latest competitive pricing developments.

The GFA Price Service - Spirits tracks nearly 4,000 distiller and importer frontline case FOBs to wholesalers for the most widely distributed brands available in the U.S. Based on price filing affidavits, the report is published in printed or electronic formats. It highlights monthly price changes and new product entries and is the only report of its kind.

The PDF Edition of this report is organized into 28 product category sections for easy reference. Spirits products are listed by brand, ranked from highest to lowest price within each category and bottle size. The report shows actual supplier prices for the current month and the past twelve months for each line item and includes monthly price changes and new item summary by brand.

Interactive Reporting contains the entire GFA Spirits database and provides tools for creating customized price reports of your choice. Reports display information by supplier, enabling price positioning comparisons with key competitor company portfolios. The report enables sorts by brand, category, price and bottle size and is searchable to suit your needs. You can also select your preferred style of output; .xlsx or .csv.