Gomberg, Fredrikson & Associates is the respected and authoritative provider of wine industry data and analytics. Partnered with Wines Vines Analytics and BW166, we perform extensive market research and data collection to create the wine industry's leading databases and reports; helping sales and marketing teams make informed business decisions.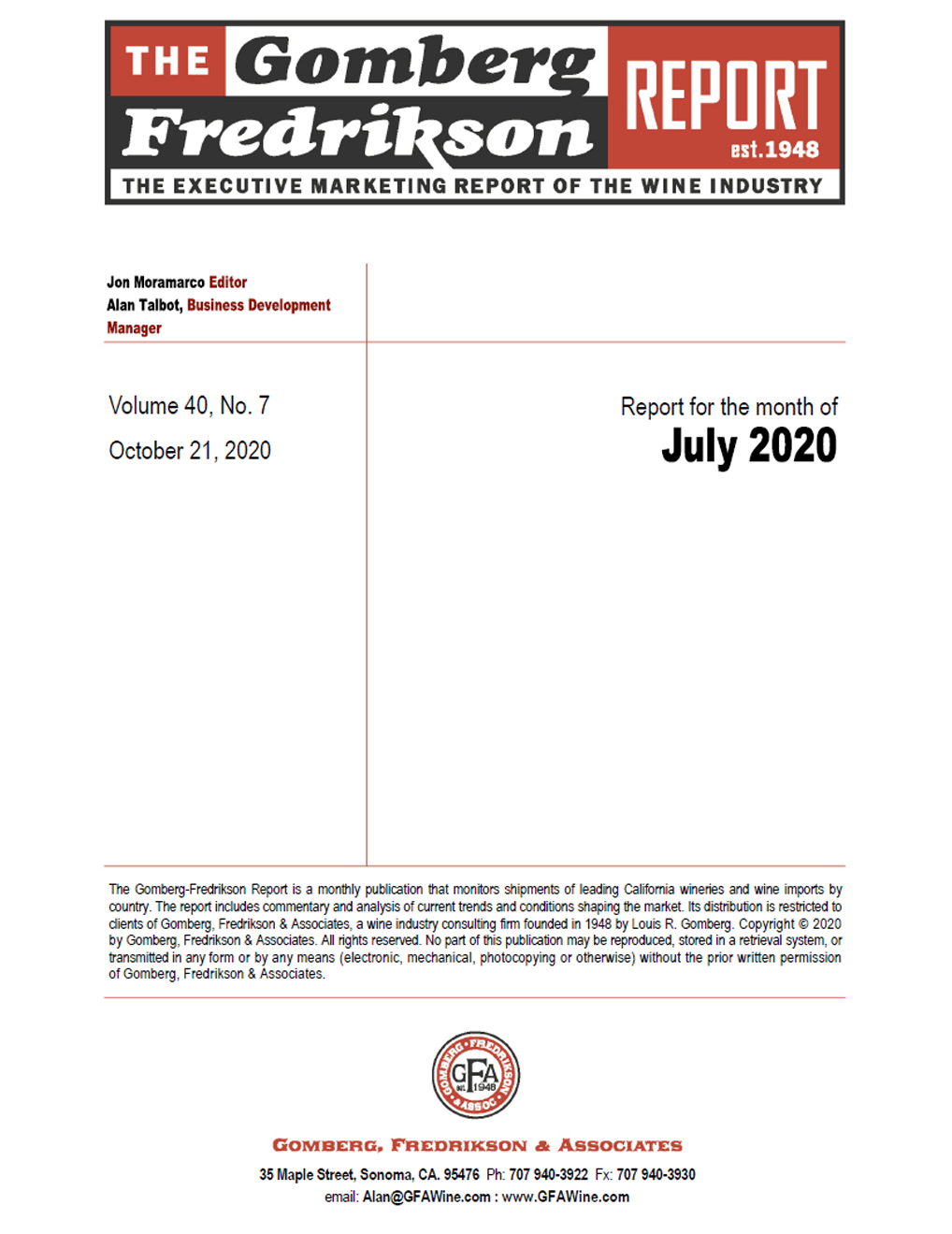 The Executive Marketing Report of the Wine Industry with California Shipments into Trade Channels, Wine Imports and Exports & Trend Analysis. Includes shipment volumes for all major producers and commentary on the current month's developments, supported by tables and charts.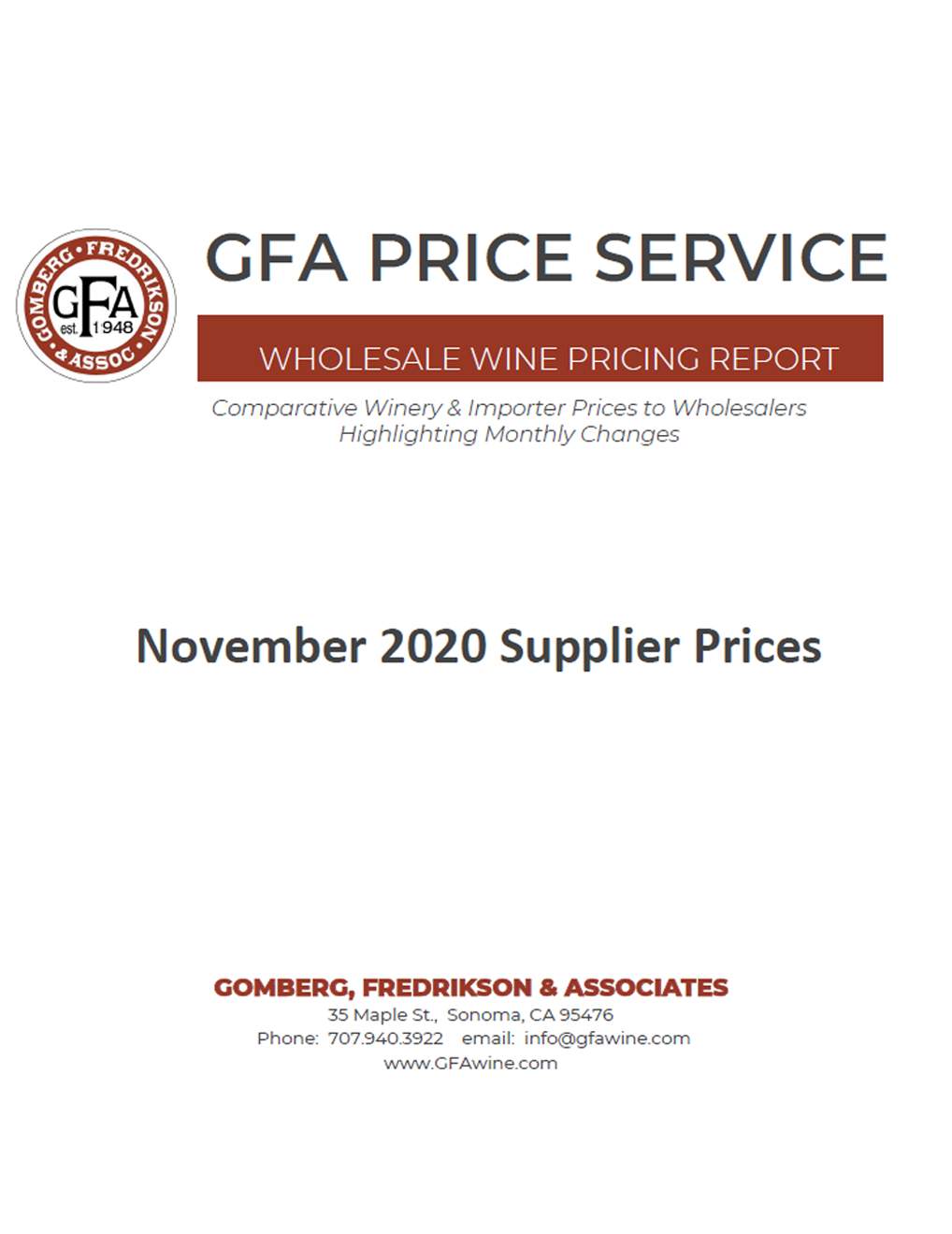 A valuable source of competitive supplier pricing containing comparative Winery and Importer Prices to Wholesalers for more than 13,400 products. WineData is published monthly in both PDF and Excel file format.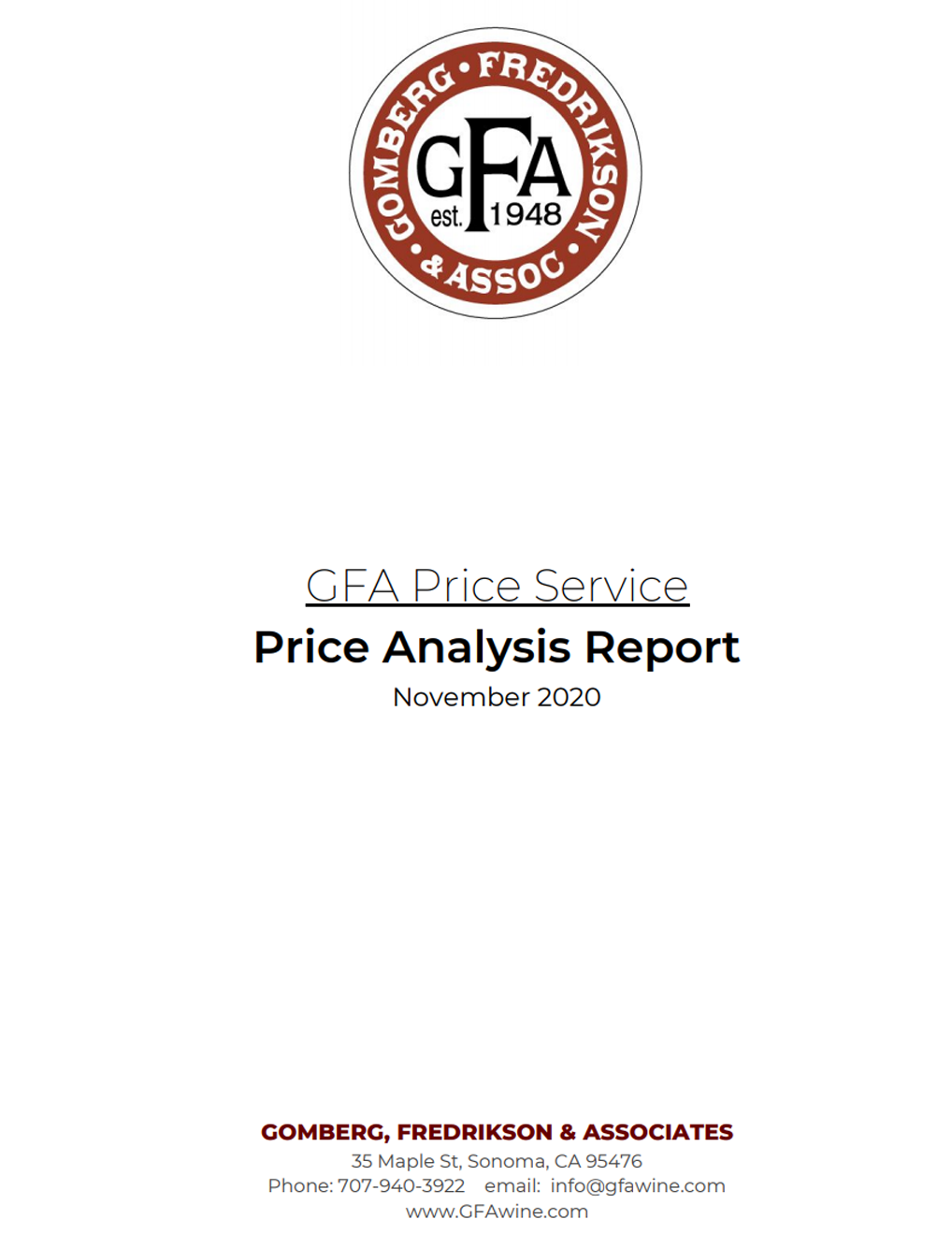 Just need the highlights? This report is a monthly subscription that distills the mountain of GFA Price Service data down to a simple executive report. Focusing on FOB price trends by region and varietal this report identifies trends and market shifts and is an excellent tool for comparing your wholesale price strategy to industry benchmarks.